Tuscan Leveling Inc. was born in 2005 in the USA. Then in 2008 they begin the distribution of its products in Italy through BIS-GRA S.r.l., and later in Europe, through TLS-EUROPA S.r.l., the first company to ever introduce a tile leveling system into the European market.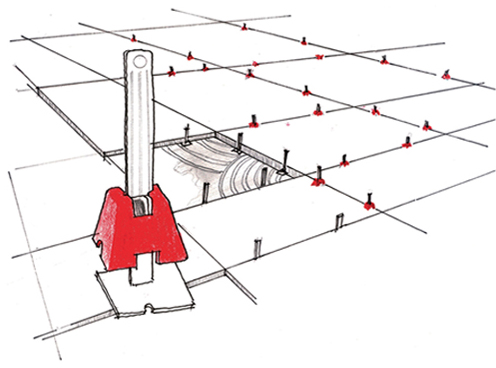 During these years its main product, the Tuscan Leveling System® has solved several, if not all, of the problems that the installers are encountering by the ever growing production of big size, thin, ultrathin and flexible wood look-alike tiles.
The main feature of this system is the combination between the Nylon strap (much more elastic and with more resistance than the polypropylene) which allows the installer to create a joint of 0.8 mm.
The Tuscan Red Cap has a stainless steel tongue, ground at a specific angle, that engages "infinite adjustment" regulation points along the strap. This combined infinite adjustment action gives a very precise and clean installation, thus avoiding the bothering movement of the tiles, as you have using wedge or screw systems. At the same time the dynamometric TTT Tool™ assures uniform pressure on each setting point.
In 2010 Tuscan introduced a new Wing Strap™ to the world market. The Wing Strap™ assists in installing ungauged material like marble, granite and natural stone where there is a difference up to 3mm. Currently there isn't any other leveling system that solves this problem as efficiently.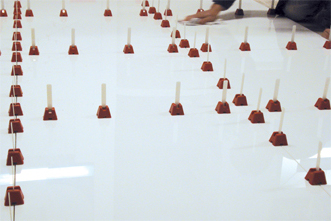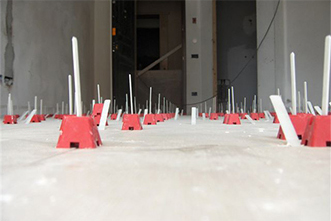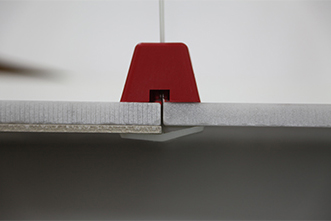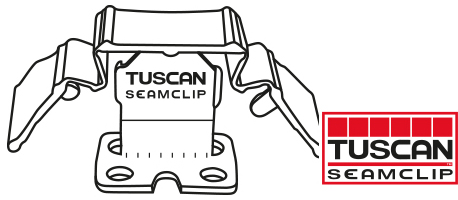 The Tuscan SeamClip™ was introduced on the world market in 2015, as the first and only One-Piece Leveling System, which does not need an installation tool. The SeamClip™ is very much appreciated by both professional and DIY installers.
That same year our company, TLS-EUROPA S.r.l., complemented the Tuscan products by producing new stair adaptors, that, when combined with the TLS® allows the installer to achieve even stair steps.